A lot of you who read this blog are already moms, but some of you are about to join the club in the next few months. This post is definitely for the latter, but could be for the former. Here's what I've found I couldn't have made it through the past mont without! About half of these items I expected to use as I planned for the hypothetical child I would raise. The other half of the items are items that my REAL child has needed. After all, babies are rarely what we expect. :)
A friend recommended that I not only get the standard Boppy but also this little gem. After two days I was so grateful for the advice. This pillow is AWESOME! Not only does it strap on to you, but it also has back support. And a pocket for stuff. And two built in "bumps" to help support baby's head. When learning how to do the whole breastfeeding thing, it's awesome to have more support for the little one. I was afraid I would regret getting two pillows for breastfeeding, but I can't imagine not having this! I LOVE it!
Aden + Anais Sleeping Bag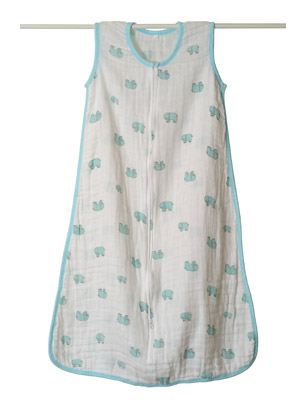 If you troll any mommy sites, surely you've seen Aden + Anais products. They're beautiful, modern, and expensive. But let me tell you, EVERY SINGLE PRODUCT I have of theirs I LOVE! I picked up one of their sleeping bags on a whim when it was in the clearance section at Target. Usually $32, I nabbed mine for $8. After a week, I ordered two more from Target.com (as a side note--Target.com SUCKS! I discourage you from using their website if at all possible, but that's a rant for another post) for $20 a piece. Clark does not like to be swaddled (remember how I told you I was planning for a hypothetical child), so the 4 swaddlers that I registered for will have to be put away for a hypothetical 2nd child. What I love about the sleeping bag is that he can have his arms out but his legs stay warm and I don't have to worry about loose blankets. Right now the "bag" is still big enough that I can wrap it up around him, but if he kicks out of it, I don't have to worry. Because it's made of muslin, it keeps him warm but not hot. I could go on, but I won't. Seriously, this is worth trying!
Long Sleeve Onesies
Having a May baby, I didn't think I'd need long sleeve onesies for my newborn, but alas, I was wrong. I sent my mom out to get a couple packs the day after we brought Clark home. Mostly he sleeps in these and his Aden + Anais sleeping bag. The combo keeps his entire body at the perfect temperature. They have the cuffs for his hands, but now he's such a big boy (at three weeks) that the cuffs make him mad. When he was a couple days old though, they helped protect his little face from those crazy sharp newborn nails.
Huggies Pure & Natural diapers
If you've been reading this blog for any length of time, you're questioning why disposable diapers are on my list since I was adamant that we were cloth diapering. Well, we are still going to cloth diaper, but since my little guy had a circumcision site that needed A & D ointment, and said ointment can ruin cloth diapers' absorbency, I decided to go with these organic cotton disposables to start out. I'm glad I did for a number of reasons. 1. Life with a newborn is more hectic than I realized (veteran moms, you may laugh here). 2. My baby is tiny (his pediatrician referred to him as "petite") and the prefolds I thought he could wear from birth still don't fit him. We'll probably keep him in a combo of Little Joeys and these until he's 10 lbs. I LOVE that they're made of organic cotton and they are hypoallergenic.
Safety 1st Pegasus Playard
I LOVE our pack & play. I did a lot of research before registering for one and we landed on this one for a few reasons. 1. The safety rating was incredibly high. 2. The changing table is much sturdier than others on the market. It's actually attached completely to the unit. 3. It completely matches our house! 4. The storage and hamper. I thought I would like these, but honestly--I can't imagine living without them! We have this set up in our living room, so I have everything I need (diapers, wipes, hand sanitizer, extra onsies, receiving blankets, etc.) easily at my disposal but things don't look cluttered.
Moby Wrap
Now, to be honest, I don't have the real Moby wrap. I use one that I made. (If you have scissors, you can make a Moby. There are several tutorials out there; here's one. I actually might do my own tutorial for this in the next few weeks.) I use this thing daily often for hours at a time. Babywearing is one of the major aspects of attachment parenting, and I am SO grateful that Clark likes to be worn. I get so much done with him neatly tucked away in his wrap. I actually wore him for our first several outings too. As you can see from the picture, your little one is nicely snuggled up to you and mostly covered from prying eyes (and germy hands) when out in public.
iPad/Apps
My amazing husband bought me a new iPad 3 for a push present/Mother's Day, and I cannot tell you how much I love it! When it comes to being a mom, there are two apps that I use multiple times a day. One is Baby Log which lets me record basically everything I could ever need to for Clark (diapers, feedings, baths, etc.). The other is a white noise app (I have Relax Melodies HD). I actually have a white noise app on my iPad AND phone. 30 seconds of "Heavy Rain" and my kid is OUT! When he's especially fussy on shopping trips or in the car, I'll use my phone and prop it in his car seat. Love it!
There were several tubs I looked at before going with this one. I'm so grateful I got the one I did. That little removable bump is perfect for bathing a newborn. Clark sits perfectly in the tub with his legs draped over. There's also a stopper in the bottom of the tub for easy draining/refilling. It fits perfectly over our kitchen sink.
Receiving Blankets
We got a TON of receiving blankets for our showers. So many that I checked with Becky to see how many I really needed. She suggested I hold on to all of them and return them if once he was here I felt I didn't need them. One of the many wonderful pieces of advice I got from my sister-in-law. We use recieving blankets for everything! I use them as a changing table cover, as burp cloths, to cover him in the car seat or swing, for swaddling, etc. The list goes on and on. I find myself folding at least four with each load of his laundry.
Soothie Pacifiers
This is a recent love. Clark's actually only been using this for the past 48 hours or so, but wow, I'm in love. I wasn't planning on introducing a pacifier or a bottle until week 5 or 6, but things change. (I'll blog about our bottle situation later.) Mike was pretty against him ever having a pacifier. (I however would rather him grow attached to something I can take away instead of his thumb!) However, a couple of nights ago, when I could barely keep my head up while nursing, I told him I was going the next day for a pacifier. There's no way I can be my child's pacifier. After some research, I found that the Soothie usually works well with breastfed babies. Clark is still getting the hang of it, but last night after he was done nursing, I popped that sucker in his mouth and he slept in his bed (co-sleeper) until his next feeding. Mike and I are both hooked!
Hopefully one of these recommendations helps someone out. In any case, thanks for reading! :)